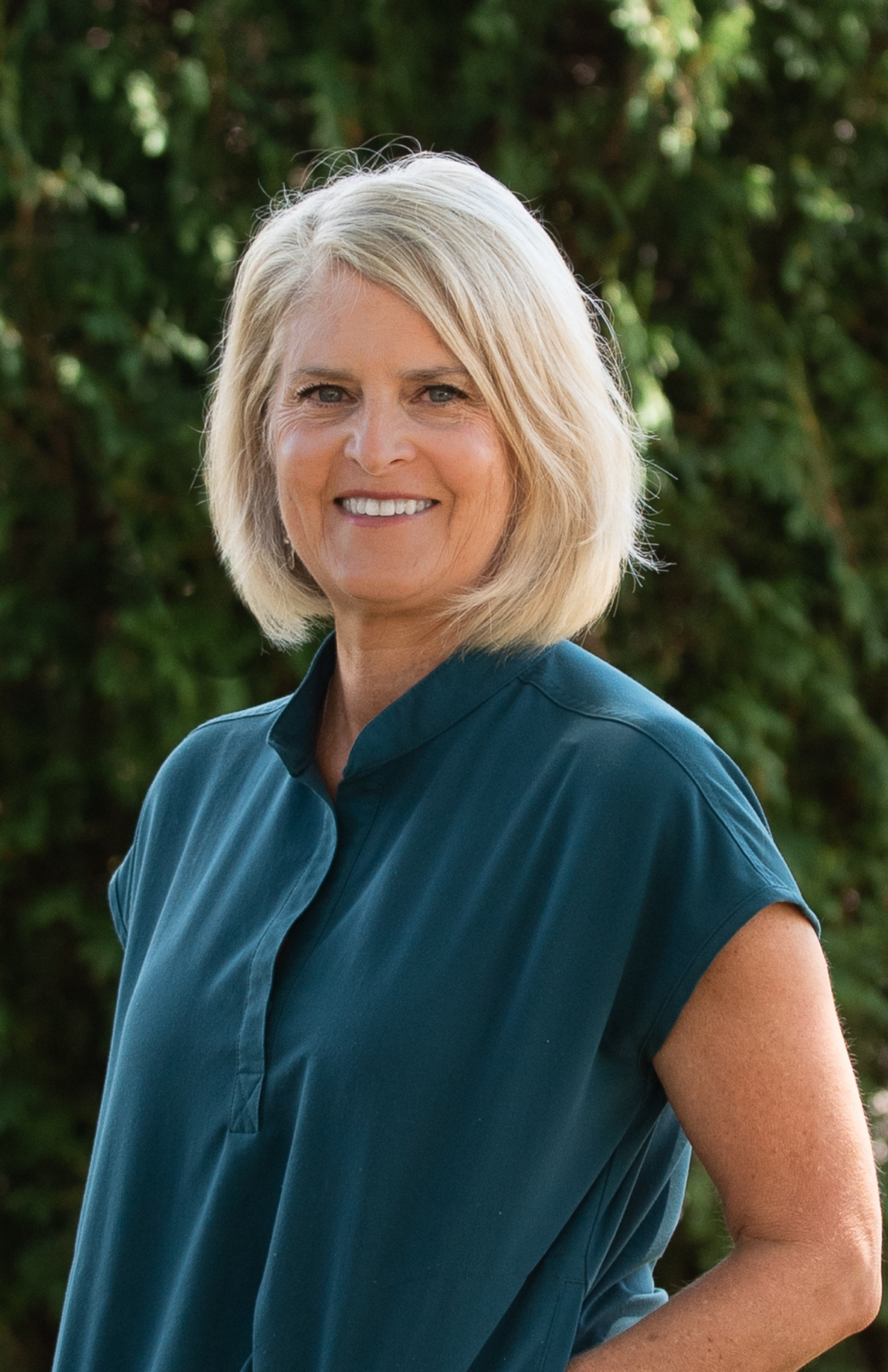 Lisa M. Crago-Adams, PT
Lisa earned her Bachelor's in Physical Therapy from Simmons College in 1987 after growing up in Falmouth. Being the daughter of a physician, Dr. Arthur Crago, she had a strong interest in the medical field as a young child.
Lisa's career started in Delray Beach, FL where she worked in an inpatient rehabilitation facility. After five years, she decided to move back home to open her practice with her husband Gus. She has taken advanced courses in Myofascial Release, Graston Technique, strain-counterstrain, Mulligan Technique, and Muscle Energy, as well as numerous orthopedic courses in neck and back pain. Lisa is also a certified Pilates instructor. Although Lisa no longer teaches Pilates, she is a strong advocate and often incorporates Pilates exercises into her treatments.
In addition to being a mother of 3 children and a grandmother, Lisa enjoys long walks, cooking, knitting, Pilates, weight training, and spending time with her family and dog!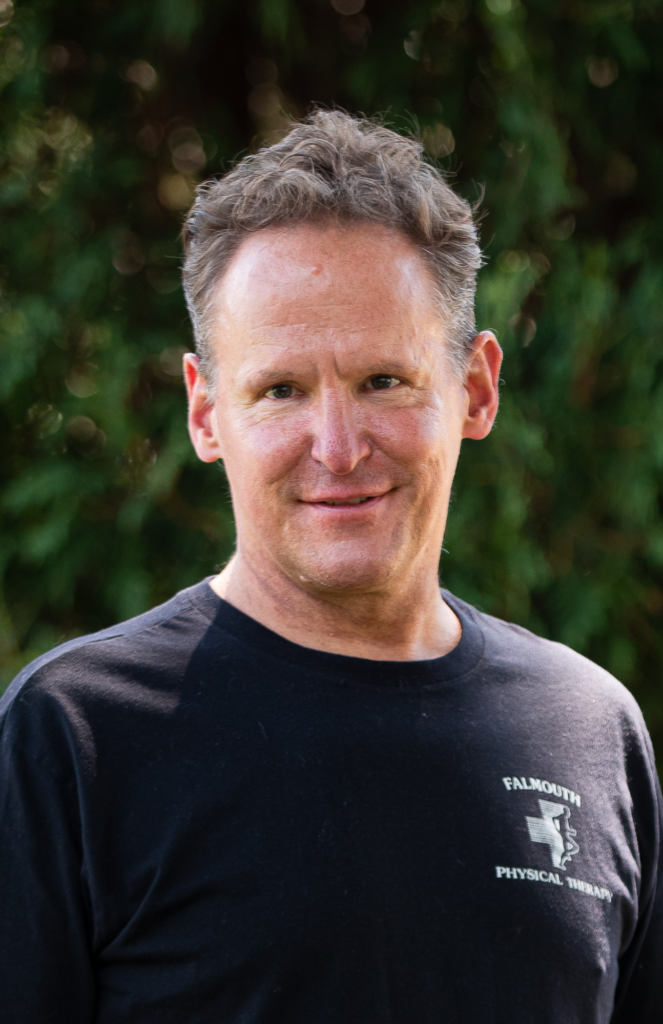 John A. Taylor, PT, MPT
John grew up in Falmouth, graduating from Falmouth High School in 1981. He went on to earn a B.S. in Accounting from The Ohio State University in 1987. His own lumbar disc injury and subsequent physical therapy experience led him to pursue a Master's in Physical Therapy at the University of Delaware in 1996.
John treats patients with all conditions but enjoys working with running athletes most. His specialty is lower extremity biomechanics and fabrication of affordable custom foot orthotics.
John's interests outside of work include running, kayaking, music, and Buckeye Football.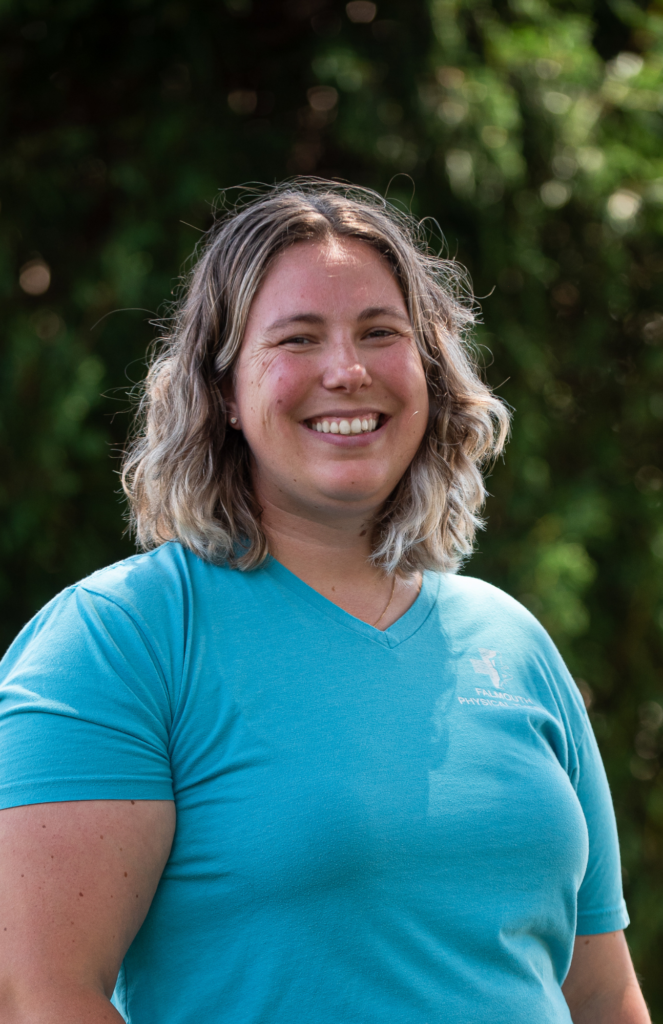 Ashley Kelley-Shaidani, PT, DPT
Ashley earned her Doctorate in Physical Therapy from Husson University in 2012, where she was active in the Pro-Bono Clinic and recognized for Outstanding Excellence in Academics and Service to Community. She previously attended the University of Maine, graduating Magna Cum Laude in Biology and playing Division 1 Softball as a pitcher.
Ashley has taken advanced courses in Myofascial Release, Mulligan Technique, and has a strong background in sports injuries and return to sport training. In addition to her work in physical therapy, Ashley has coached at the college level at the University of Maine, Husson University, and is the current Assistant Softball Coach at Falmouth High School.
Ashley lives with her husband and son in Mashpee and enjoys travelling, spending time with her family in Maine, and planning trips to Disney.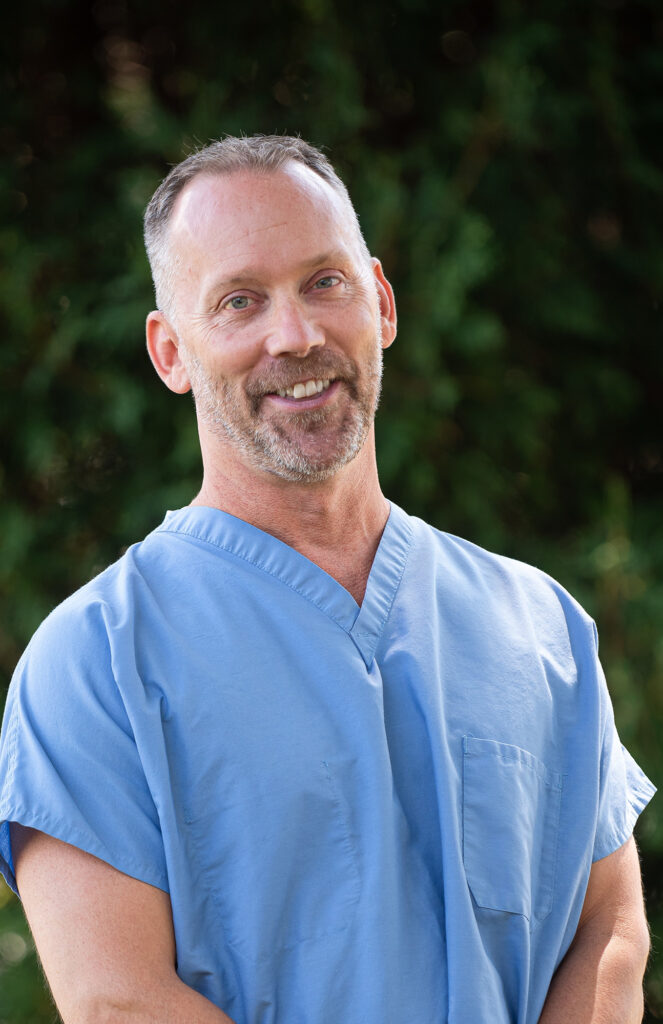 Tom Sullivan, PTA
Tom has over 20 years of experience as a PTA in outpatient clinics, skilled nursing facilities, and inpatient rehabilitation centers. He has advanced training in Mulligan Technique, sports rehabilitation, and is a certified personal trainer. Tom is a Falmouth native with strong connections in the community. In his spare time, Tom loves to spend time with his children, Joey and Maeve.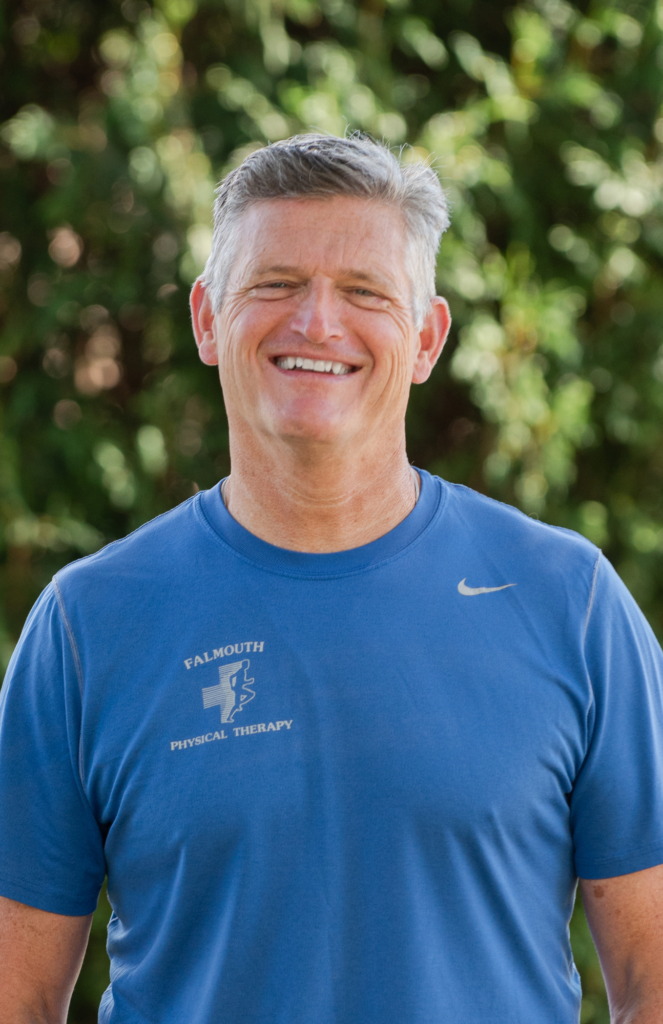 Gus Adams, Personal Trainer
Gus started his career as a Firefighter/Paramedic in Florida and has been managing Falmouth Physical Therapy for the past 29 years alongside Lisa. Gus has been a life-long athlete which led him towards exercise and weightlifting; he become a certified Personal Trainer in 2005. He holds certifications in the Titleist Performance Institute Golf Program and Functional Movement Screening, which he utilizes to help develop training programs for his clients.
Gus has over 25 years of experience coaching girls' basketball at Falmouth Academy, boys' basketball at Falmouth High School, and for the Falmouth Recreation program. He is a theology teacher at St. John Paul II School in Hyannis, where he coaches girls' varsity basketball. Gus continues to work part-time as a Personal Trainer, working with clients of all ages. He currently trains groups of student-athletes from Cape Cod Swim Club and the St. John Paul II Baseball team.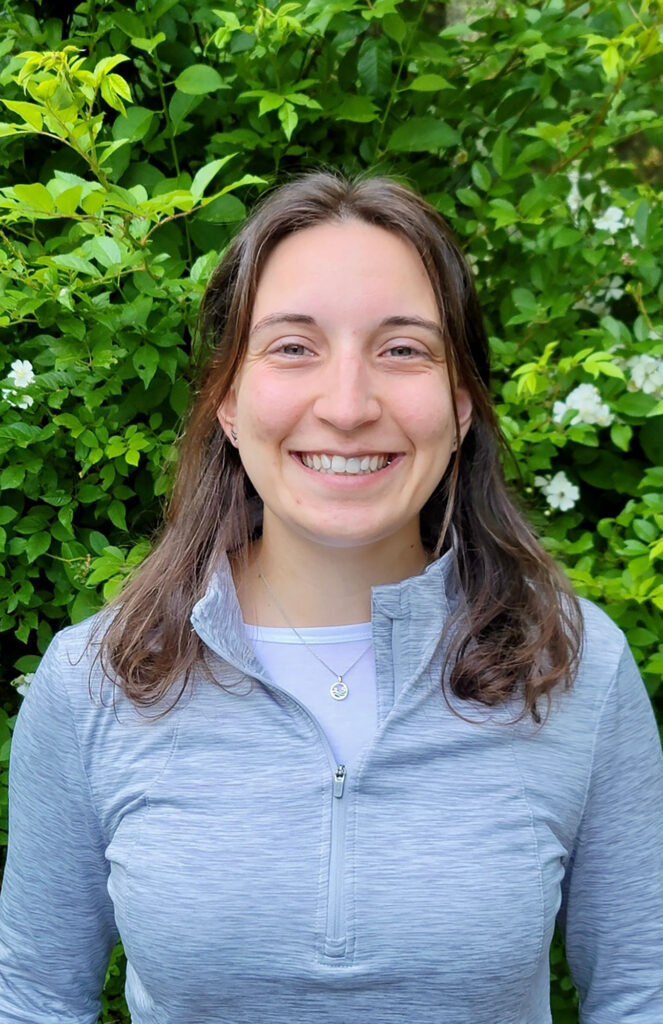 Nicole Alberghini, PT, DPT
Nicole earned her Doctorate in Physical Therapy from Simmons College in 2018. She previously received her Bachelors of Science in Exercise science with a minor in psychology from Simmons and participated in Division 3 volleyball and basketball for all 4 years.
Nicole has a strong interest in working with people who have Parkinson's Disease. In her previous job, she helped to run a community-based high intensity exercise and wellness program for people who have Parkinson's.
Nicole grew up in Northborough, MA and recently moved to Falmouth in Fall of 2022. Outside of PT, she enjoys coaching club volleyball through Cape Cod Juniors, fishing on the boat, and hiking.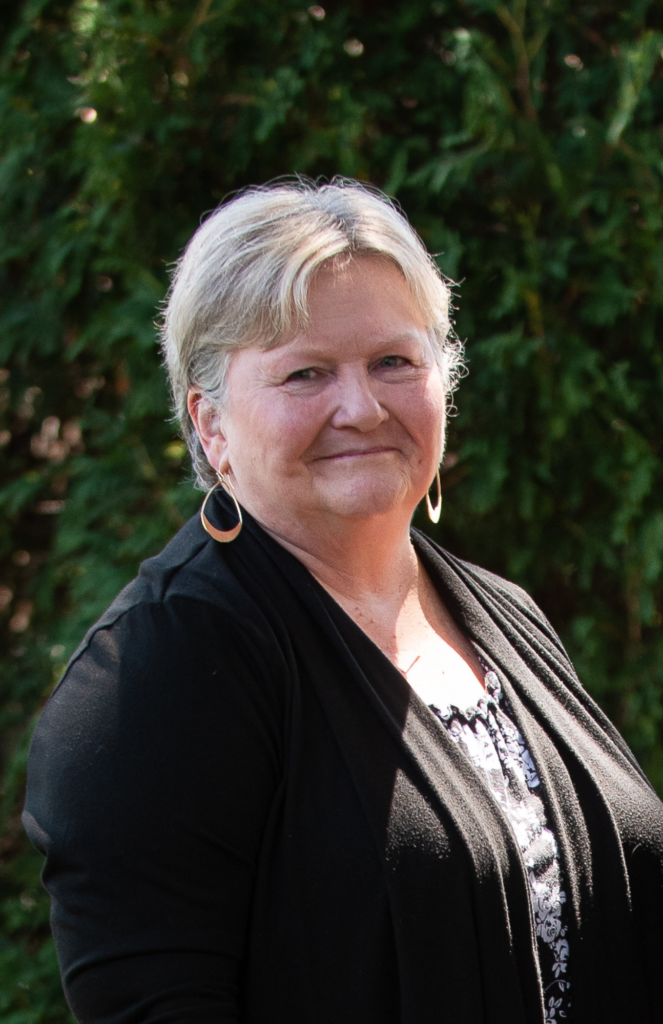 Karen Meyer,
Front Office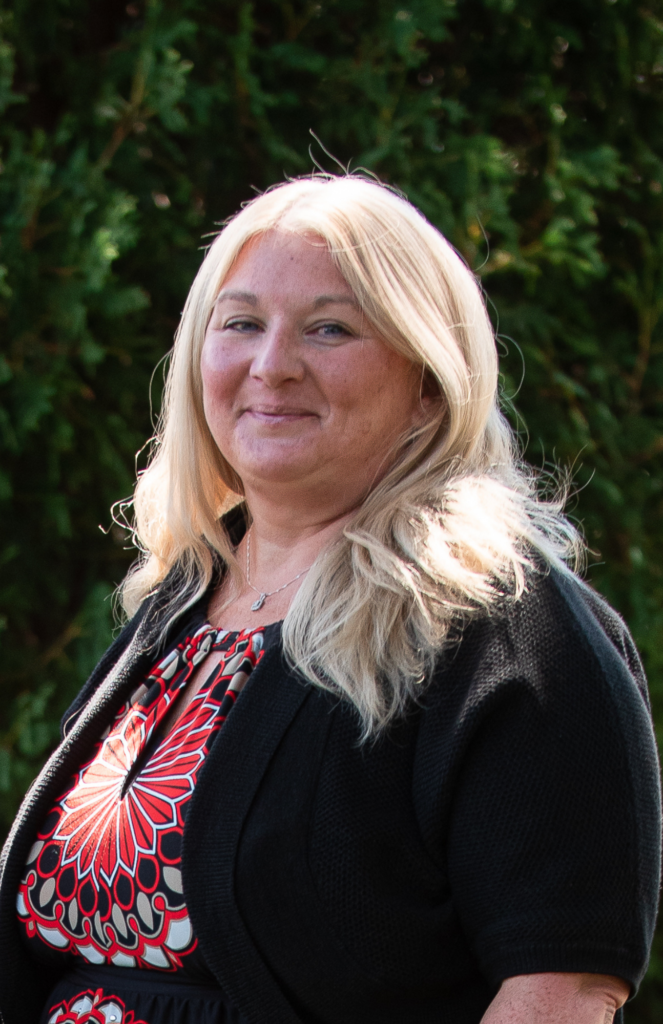 Jennifer McGuire,
Front Office