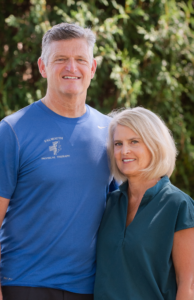 Lisa Crago-Adams, PT and her husband Gus Adams, Personal Trainer, opened Falmouth Physical Therapy in 1992 when they moved back home to be closer to family after many successful years living and working in Florida.  Their practice has grown over the years with many staff members starting out as students or Physical Therapy Aides prior to attending graduate school and returning as licensed physical therapists.  Our therapists have a combined 60 years of experience and regularly attend continuing education courses to advance their skills.
Our mission at Falmouth Physical Therapy is to offer the best quality, hand-on physical therapy techniques available.  Our highly educated staff offers various specialties to the community in a family-like setting.  We believe patients benefit from continuity of care, so treatments are performed by the evaluating physical therapist.  Individual treatments are rendered in our private treatment rooms on a one-on-one basis.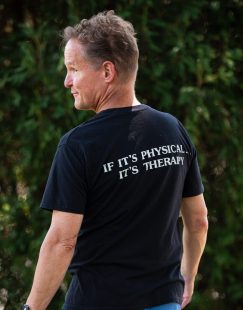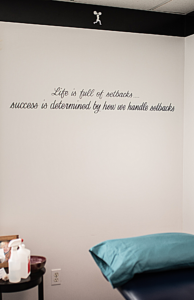 In addition to providing high quality physical therapy, our clinic and therapists are highly involved members of the greater Falmouth Community.
"Staff is caring and compassionate. They work with your goals, pushing you but not too hard. They are very helpful in addressing the whole person, since one problem often is coupled to another. Would recommend."